University of Lincoln student denies raping two women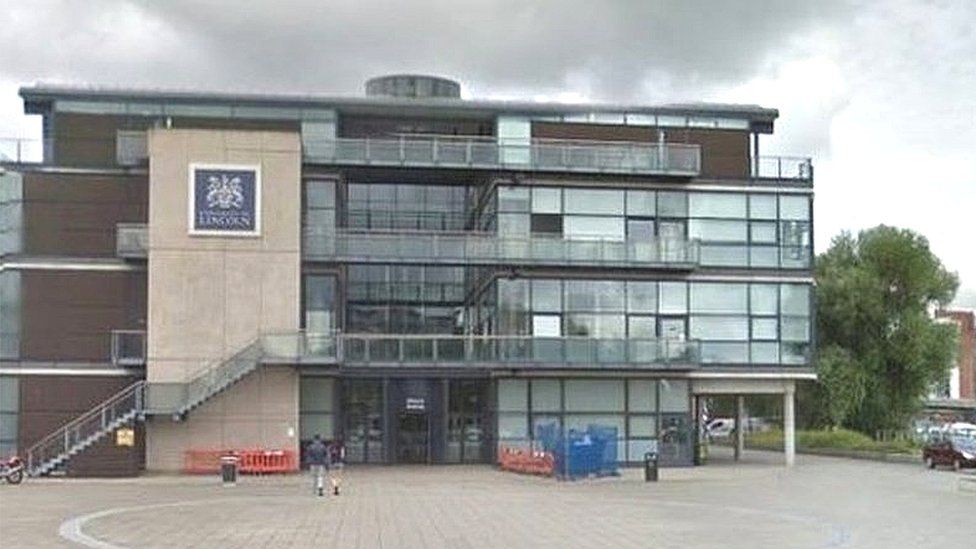 A university student raped two fellow students, one of whom had repeatedly rejected his advances, a court heard.
Hugo Penfold, 21, is accused of sexually assaulting one woman on three occasions and then raping her after visiting her flat.
Lincoln Crown Court heard the defendant, who was a student at the University of Lincoln, raped a second woman when she was drunk.
Mr Penfold, of High Wycombe, denies the charges against him.
Lincoln Crown Court heard the accused sexually assaulted one of the women on three occasions and then raped her after visiting her flat in March 2017.
In a video statement, one of the women told the jury that during one incident Mr Penfold "grabbed my vagina" and told her "in the words of Donald Trump, 'grab her by the pussy'".
The court heard it was a reference to a recording of Donald Trump in which he had boasted about grabbing women by the genitals.
The woman told the jury she was later raped by the defendant after he went round to her flat after a night out.
She said that although she was drunk she knew what she was doing and had rebuffed him when he tried to kiss her.
Later in the evening she said he got on top of her, removed her underwear, and raped her despite her pleading to him to stop.
The student, under cross-examination, admitted she had previously had a sexual encounter with the defendant but said on that occasion he stopped "doing it" when asked.
Sarah Phelan, prosecuting, said a second woman was raped in 2016.
She told the court the woman had been "quite drunk" and had said Mr Penfold could stay over.
He was told to sleep on top of the covers while she slept underneath but during the evening after having his advances declined he grabbed her by the throat and raped her, the jury was told.
Mr Penfold later admitted to police he had sexual contact with the women but said it was consensual and claimed both women had regretted it afterwards.
Related Internet Links
The BBC is not responsible for the content of external sites.