Grantham Hospital's nurse-led overnight service replaced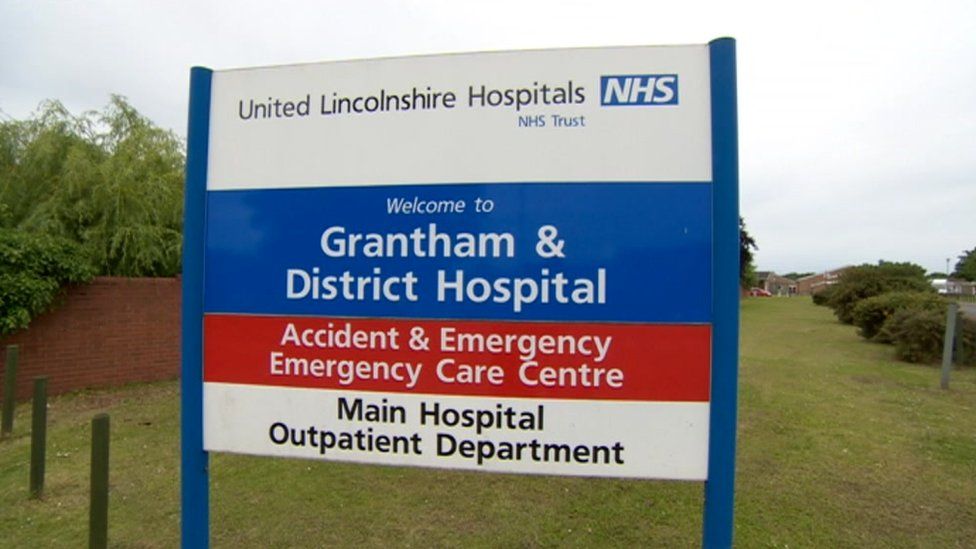 A plan to replace an overnight service at Grantham Hospital has been approved by health bosses.
A nurse-led minor injuries unit was set up following the closure of the town's A&E overnight service two years ago.
NHS managers said the walk-in unit could not continue because it only saw 65 patients in a 12-month period at a cost of £130,000 or £2,000 per patient.
At a meeting earlier, they agreed to replace it with an out-of-hours GP service accessed by the NHS 111 number.
In a statement, South West Lincolnshire CCG said the GP-led service would be provided by Lincolnshire Community Health Services NHS Trust on a daily basis between 18:30 and 23:30.
"Patients will not notice any difference between the nurse-led service, which was run on a trial basis, and the Minor Injuries Service operated as part of Out of Hours, and are encouraged to access the service by calling 111, although there will be the option for walk-ins."
Grantham Hospital restricted its A&E opening hours in August 2016 due to a shortage of doctors.
Related Internet Links
The BBC is not responsible for the content of external sites.