Boston Stump receives over £1m in lottery funding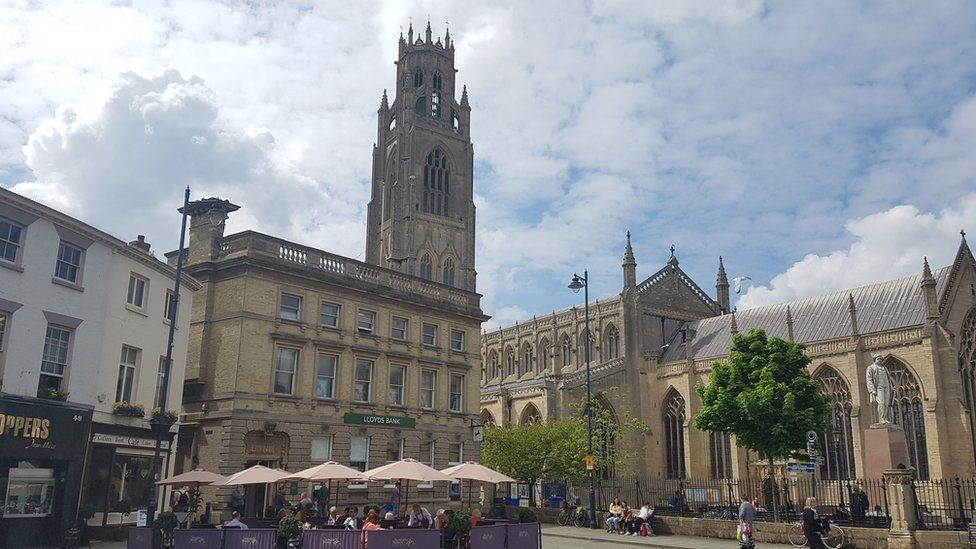 Plans to revitalise a parish church which is famed for the height of its tower have been given a boost with a grant of more than £1m.
St Botolph's Church, known as Boston Stump, has received £1,166,700 from the National Lottery.
The money will be used to make the church more appealing to both tourists and the local community.
An educational centre, telling the stories of the people of the town and church, will also be created.
The project is costing a total of £2.7m, with the remainder of the money being raised locally.
Rev Alyson Buxton, team rector of the Parish of Boston, said funding for the project - named "A Passion for People" - was "brilliant news for the church and town".
She said some of the funding would help develop a "museum" space to tell the story of Boston and its people, including its association with the Pilgrim Fathers.
Rev Buxton said she hoped this would lead to an increase in visitors.
New floors and under-floor heating will also be installed, along with two glass porches near the entrance which will allow for the main doors to be left open.
Urgent repairs to the fabric of the building are also being undertaken, including the renovation of the 83-metre tower - one of the tallest medieval towers in England - and flood prevention measures.
St Botolph's, which is claimed to be one of the largest parish churches in England, was badly damaged during a tidal surge in 2013.
Boston is associated with the Pilgrim Fathers who conquered America - Boston, Massachusetts is named after the town
The Stump, which is more than 700 years old, is one of England's largest parish churches
On a clear day, Lincoln Cathedral can be seen from the top of the 83m (272ft) high tower - some 32 miles (51km) away
Related Internet Links
The BBC is not responsible for the content of external sites.