Heckington Windmill death: Man's 'fleece caught in crankshaft'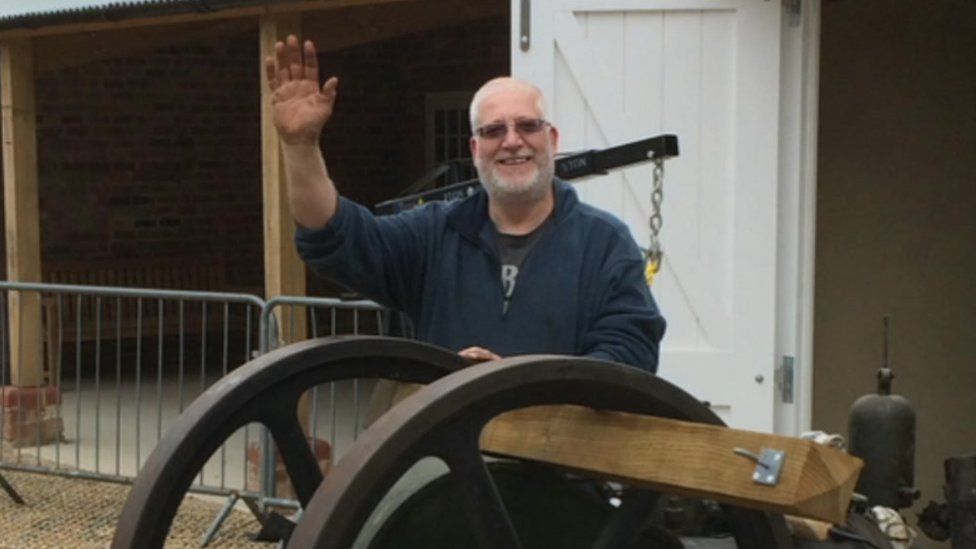 A windmill volunteer died of multiple injuries when his clothing became entangled in an engine, a court heard.
Peter Lett, 53, was restoring the oil engine at Heckington Windmill, in Lincolnshire, when his clothing caught in the crankshaft. He was pronounced dead at the scene on 25 February.
Volunteer Michael Bryer said he heard a noise before seeing Mr Lett "move over the flywheel and back on to the floor".
The inquest jury in Lincoln concluded his death was an accident.
Lincoln Coroner's Court was told the former RAF engineer had been in the process of carrying out a risk assessment at the time and the engine had not been fitted with safety guards.
Jim Bailey, a director of the Heckington Windmill Trust, was asked by coroner Stuart Fisher whether "with the benefit of hindsight, was that a wise decision?"
"In retrospect, additional guards would have been fitted," Mr Bailey said.
Mr Bailey added that the trust routinely issued safety equipment - including overalls - and had a policy of volunteers wearing close-fitting clothing.
The inquest heard Mr Lett was not wearing overalls because of an injury which meant he could not raise his arms to get into them. He was instead wearing a fleece.
Related Internet Links
The BBC is not responsible for the content of external sites.