East Lindsey Council data breach reveals job applicants' pay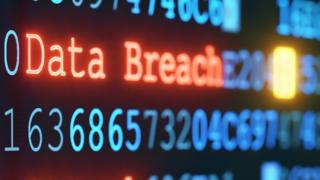 A council published the confidential details of people applying to be its new chief executive, including their salaries and suitability for the role.
The blunder was spotted by a member of staff at BBC Radio Lincolnshire, who notified East Lindsey District Council.
As well as including current and expected salary, the document also detailed candidates' strengths and weaknesses.
The authority said the error was "clearly unacceptable".
The document, titled "Confidential shortlist pack", was published on Friday. It has now been taken down.
The pack ranked candidates, contains details of one applicant who had a phone interview and others who gave "unstructured and incomplete responses" during their interviews.
It also outlines "strengths" and "areas for consideration" and whether candidates are prepared to relocate.
Council Leader Craig Leyland said: "First, I'd like to apologise to the candidates involved in the recruitment process.
"Candidates should be able to apply for positions in total confidence and we're sorry for any upset and distress this has caused.
"It was a genuine error and we have urgently notified all candidates of what has happened and reported the incident to the Information Commissioner.
He said the error was down to an officer "not ticking a box on a computer screen".
"That officer is absolutely mortified at what happened," he said.
He said the council was urgently reviewing its processes to ensure "such a mistake isn't made in the future".
Mr Leyland said he had been advised the error was not likely to affect the recruitment process.