Belvoir Hunt in Grantham moves amid safety concerns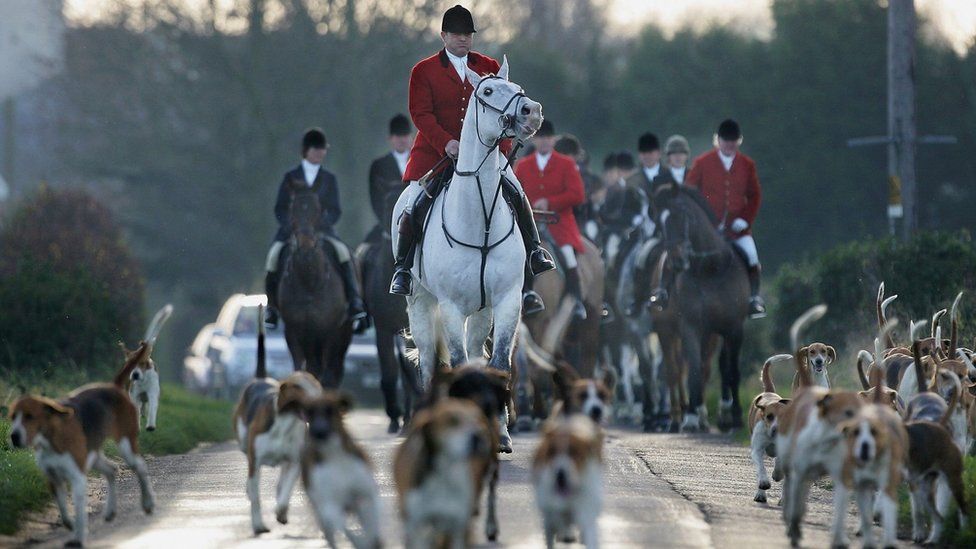 The traditional meet of the Belvoir Hunt on 26 December has moved following public safety concerns.
The Duke of Rutland's annual hunt was also told it would not receive the traditional welcome from the town's mayor.
It has now been moved from St Peter's Hill outside the Guildhall to Riverside Pastures.
According to the Grantham Journal, organisers said the new venue would allow for spectators to get a better view.
For at least 130 years the hunt has held its meet in the centre of Grantham, but according to the secretary of Grantham Labour Party, John Morgan, recent criminal behaviour of hunt followers meant there was an increased concern for public safety.
Others were more supportive of the hunt, including Councillor Richard Davies, executive member for highways at Lincolnshire County Council.
He said: "The mark of a civilised society is that people are free to behave regardless of other's opinions, providing they do so within the confines of the law.
"The Belvoir Hunt Boxing Day meet on St Peter's Hill has taken place for decades without any significant issues so I see no reason it shouldn't continue to do so."
The Hunt has been contacted for comment by the BBC.
In 2004, it was made a criminal offence in England and Wales to hunt and kill a wild mammal with dogs
Pursuit of live animals has been replaced by trail hunting
This sees hounds and riders follow a pre-laid scent along an agreed route
Related Internet Links
The BBC is not responsible for the content of external sites.