Sir Rod Stewart donates to Market Deeping Model Railway Club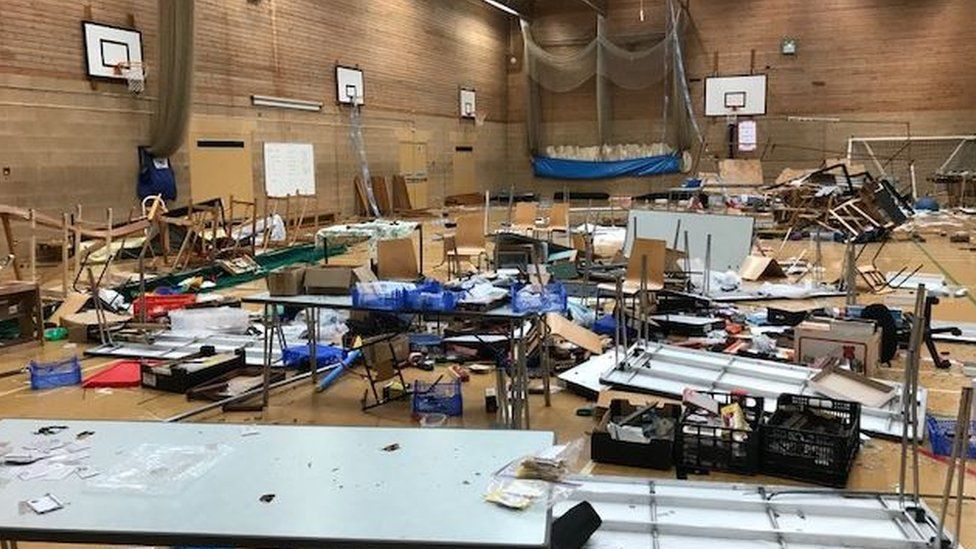 Sir Rod Stewart says he is donating £10,000 to a model railway club whose exhibition was destroyed by vandals.
The 74-year-old singer - and model railway enthusiast - said he was "absolutely devastated" by the attack.
A fundraising page which was originally set up to raise £500 for the club has now raised more than £70,000 in just over a day.
Four youths were arrested on suspicion of burglary and criminal damage and have been released on police bail.
Sir Rod, who had a hit with Downtown Train in 1990, said in a statement: "I was absolutely devastated to hear that vandals had destroyed what was to be a lovely show."
The singer said: "It took me 23 years to build my model railway so I feel their pain.
"The collection was priceless and I am donating £10,000 to help compensate those affected and asking fellow enthusiasts Jools Holland, Roger Daltrey and others to do the same."
The club had set up the exhibition at Welland Academy for viewing on Sunday when the display was ransacked.
Peter Davies, 70, the club's chairman, said: "We are just bowled over by people's generosity, we are yet to come to terms with what it all means.
"We have no idea what we are going to do, we've had offers of layouts, stock, it's just been unbelievable, it's totally overwhelming."
Grown men and women had been "reduced to tears" by what happened, he said.
A meeting of the club, that has 43 members, is to be held on Monday evening.
"Until then we have no idea what we are going to do," Mr Davies said, adding the club had also received about 600 emails from people around the world offering help.
"Those involved know how long it takes to build, there's a lot of love out there for the skill and dedication," he said.
"I'm sure things will be possible that have not been. Thanks to everybody, nothing will be wasted," he added.
Michael H, from America, who left a £95 donation, said: "As a fellow model railroader here in Washington State, I can only express my horror and sympathies for your losses.
"But do not let this deter you. Your passion for the hobby must prevail. Good luck."
Amy, from New Zealand, said: "Just so incredibly sorry you've had to endure this. Please know that your dedication and talent and painstaking efforts are enormously admired."
You may also be interested in:
A layout by St Neots Model Railway Club was also destroyed in the attack and some of the donated money will also go to that club.
The arrested youths were released on Saturday evening on conditional bail pending further inquiries, Lincolnshire Police said.
Related Internet Links
The BBC is not responsible for the content of external sites.