Covid: Skegness hotel's bar licence revoked over lockdown breach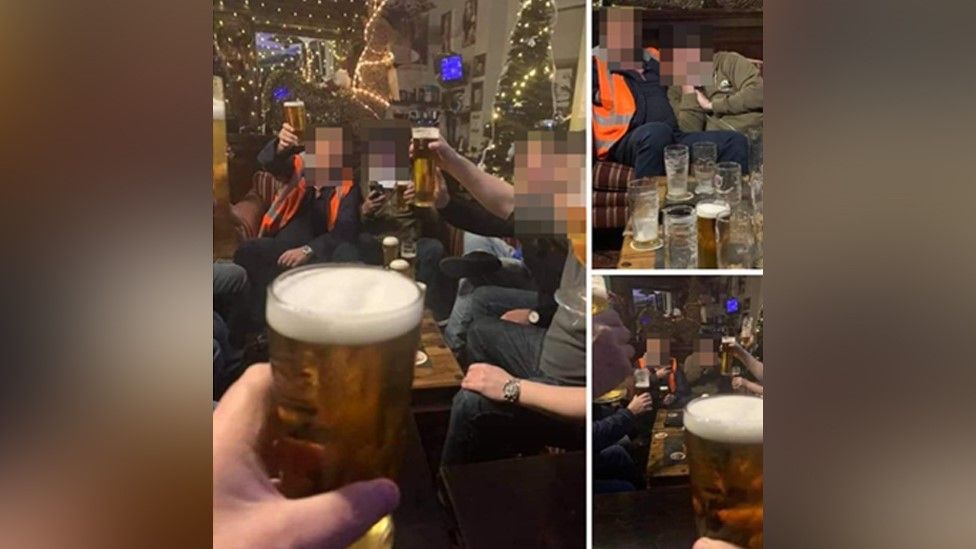 A hotel owner who served drinkers with "pint after pint" during the second lockdown has had his alcohol licence revoked.
Police visited The Grosvenor House Hotel in Skegness on 19 November after images including the message "What lockdown?" were posted on social media.
Officers later seized CCTV footage which showed a large group drinking and smoking with children present.
Owner Russell Sparks told police it was "an error of judgement" on his part.
Sgt Kim Enderby, of Lincolnshire Police, said Mr Sparks had shown "a blatant disregard" for both the lockdown closure order and social distancing measures.
"I thought after 29 years in the police there wasn't a lot left to shock me, but the way in which this venue was operating was awful," he said.
"At one point, over 10 men were crammed round a small table drinking and posing for what we think were the Facebook posts.
"There were no face masks being worn by customers or staff, nothing had been put in place to try and prevent the spread of the virus," he said.
"We also discovered footage of three males smoking in the bar area, despite the fact that it has been illegal to smoke on licensed premises in England since 2007.
"The males were seen to be drinking and smoking whilst children sat and ate at a table behind them."
The licence was revoked by East Lindsey District Council. Mr Sparks has 21 days to appeal.