Bishop of Lincoln: Christopher Lowson can return after inquiry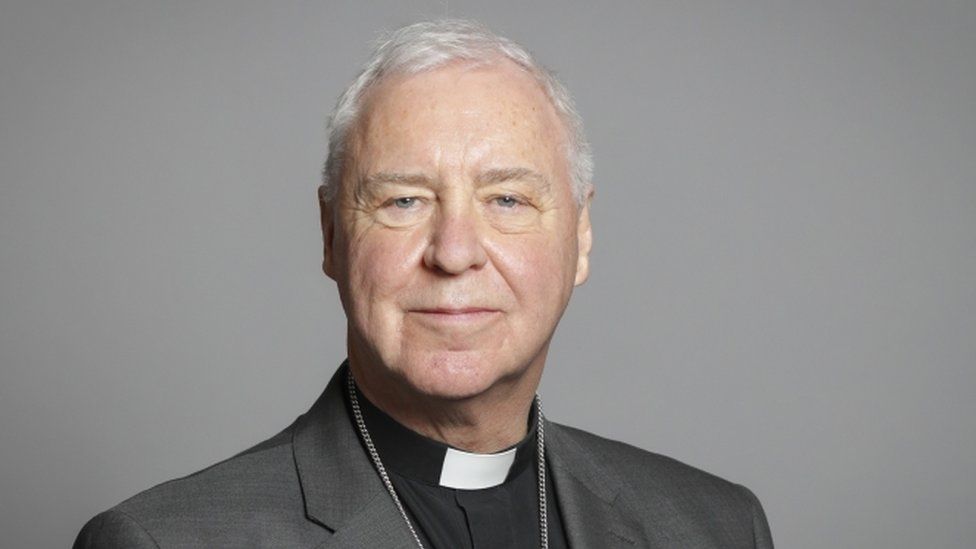 The suspended Bishop of Lincoln can return to his role after the conclusion of a 20-month safeguarding inquiry.
Bishop Christopher Lowson, who was suspended in 2019, faced allegations he "failed to respond appropriately to safeguarding disclosures".
The Church of England said he had accepted a misconduct penalty over his handling of a disclosure about a member of the clergy in 2019.
In a statement, Bishop Lowson apologised for an "error of judgement".
The Archbishop of Canterbury said he was "fully supportive" of his return as Bishop of Lincoln.
Bishop Lowson said: "I offer an unreserved apology for my error of judgement in the way I handled a disclosure about a member of clergy.
"I regret the way I handled the matter, not least because I have always sought to take safeguarding matters extremely seriously."
He added: "The churches, clergy and people of Lincolnshire have remained in my thoughts and prayers over the last 20 months.
"I look forward to returning to serve the diocese as soon as practicable."
In a statement, the Church of England's national safeguarding team said: "The concerns raised about Bishop Christopher have now been fully dealt with.
"But we are continuing to look at separate issues raised during the course of this process which, to be clear, do not relate to Bishop Christopher and predate his time in the diocese."
The Diocese of Lincoln covers Lincolnshire, North Lincolnshire and North East Lincolnshire, making it the largest diocese in England by area.
Related Internet Links
The BBC is not responsible for the content of external sites.