Lincolnshire snow conditions prompt 'do not travel' warning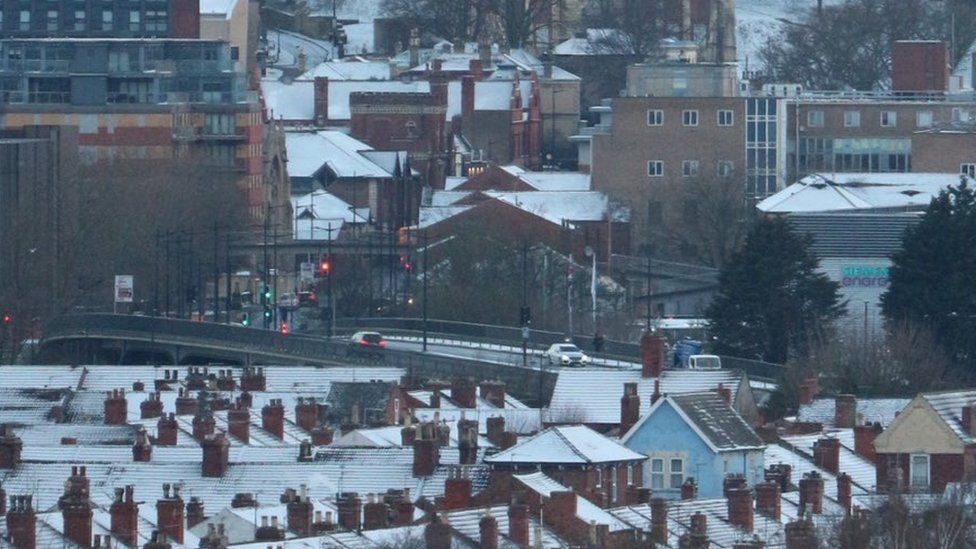 People are being urged not to travel after snow and ice in Lincolnshire caused more than 70 crashes in 24 hours.
Police said officers have dealt with 71 incidents since Monday and warned of "hazardous" driving conditions.
Insp Dean Gallacher, from Lincolnshire Police, said drivers should think before heading out.
"I think it's just important with some of the snow coming down it is best to consider your journeys whether long or short."
The BBC is not responsible for the content of external sites.
Lincolnshire County Council's network resilience manager Darrell Redford said issues were mainly focused around the Wolds and along the A15.
He said gritting teams had been out since 04:00 GMT and a slight increase in temperature had helped to improve conditions but urged drivers to "really cut down their speed and start thinking of the conditions".
"We've been out gritting, but it isn't a magic bullet."
About 30 schools in Lincolnshire have also closed to all children for a second day.
However, Covid-19 vaccination centres in the county remain open and people should attend where possible.
Andy Fox, a public health consultant in Lincolnshire, said anyone struggling to get to their appointment should call or rearrange it online.
"If you really are stranded and can't get in you can hand back your slot and take another slot if they are free," he said.
Related Internet Links
The BBC is not responsible for the content of external sites.