Grantham King's School launches investigation over rape remarks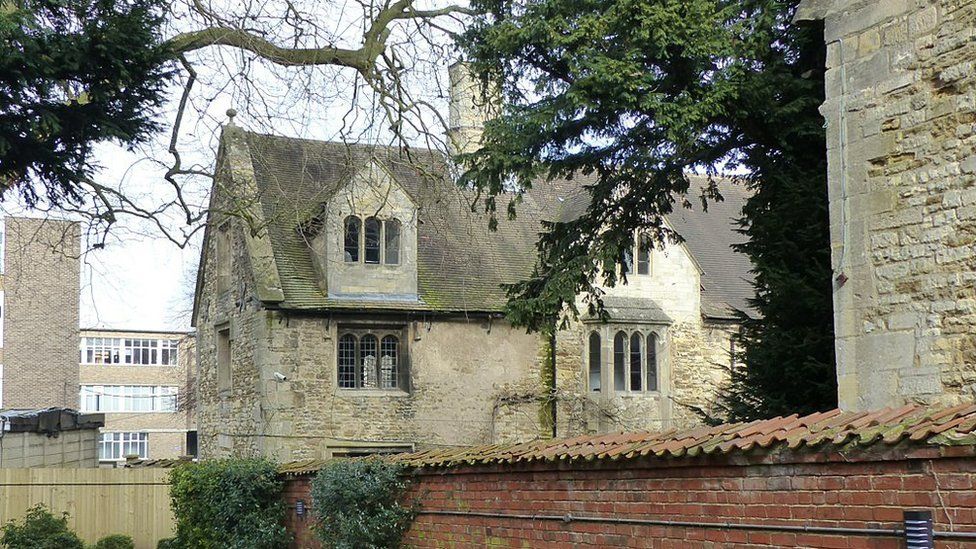 A boys' grammar school has launched an investigation after sexually-explicit remarks, including references to gang rape, appeared on social media.
The King's School in Grantham confirmed some of its pupils were involved in a live Instagram broadcast on Monday.
Head teacher Simon Pickett said the school would be taking "appropriate action" and was in contact with police.
Parents and pupils at a nearby girls' selective school have also criticised the broadcast.
Mr Pickett said the comments were "completely unacceptable", and "did not remotely reflect the views of the school".
However, he said the majority of those involved were not his pupils.
Nicola Welbourne, whose daughters attend the neighbouring Kesteven and Grantham Girls' School, said it was an ongoing issue, ignited again by reaction to Sarah Everard's death.
"What is truly shocking is that these views were expressed by what are considered to be well-educated young men," she said.
"You think to yourself when these chaps graduate from university - which inevitably a lot of them want to do - they are likely to go into management and positions of authority.
"What kind of attitude are they going to bring with them?" she added.
According to the school's website, it is focused on imparting "a strong sense of community spirit" and is committed to developing generations of young men who leave as "fully-rounded individuals".
However, a formal complaint, written by another parent, said King's had failed in its duty to promote equality.
"Young people are growing up with an expectation that this type of behaviour is the norm. It must be stopped," the letter said.