Lincolnshire teacher banned after changing pupils' exam marks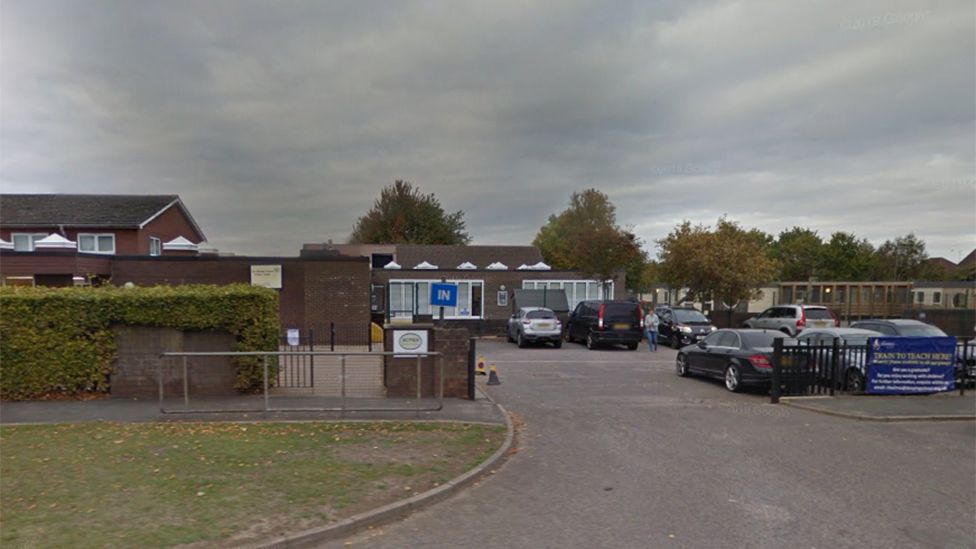 A primary school teacher who corrected exam answers and gave hundreds of extra marks in national tests has been banned from the classroom.
Jennifer Wallington, 37, admitted altering more than 330 marks of the Key Stage Two tests at Malcolm Sargent School in Stamford, Lincolnshire.
A disciplinary panel heard that she had amended the marks after the tests had been graded by other teachers.
Mrs Wallington apologised and said she "was remorseful for her actions".
During an inquiry by the Teaching Regulation Agency (TRA), Mrs Wallington admitted that she had inserted answers where pupils had left blanks and that she had written over pupils' original answers.
"By using a pencil to complete those changes, Mrs Wallington accepted that she was trying to conceal the alterations that she had made," the TRA report said.
Mrs Wallington was suspended and later dismissed by the school for gross misconduct in 2019. She had been at the school since 2011, first as a teaching assistant before becoming a teacher in January 2016.
In an email to the TRA, she said: "I wish I had had the strength and courage to admit my mistake straight away, but once I had gone forward with denying I was just too embarrassed and mortified at myself to admit my failings!
"I can't apologise enough for not being honest with my ex-colleagues and in turn the children who I loved and respected dearly and their parents."
The panel said there were a number of "examples of positive feedback" about Mrs Wallington from parents and former colleagues at the school.
However, it found that her actions amounted to "unacceptable professional conduct and conduct that may bring the profession into disrepute".
She was given an indefinite prohibition order, but can appeal against her teaching ban after two years.
Related Internet Links
The BBC is not responsible for the content of external sites.