Lincolnshire Fire & Rescue Service 'requires improvement'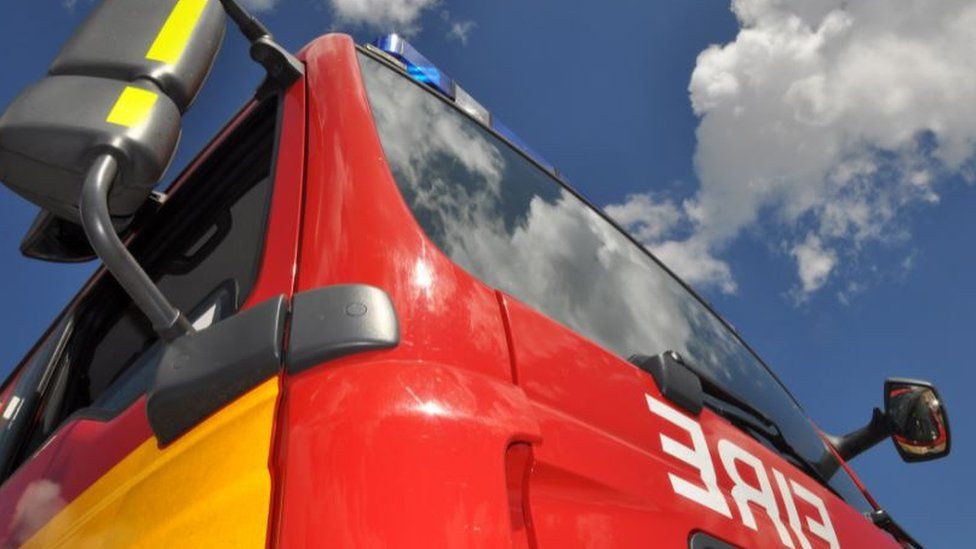 Lincolnshire's Fire & Rescue Service needs to do more to keep people safe and secure, a report has said.
The service was rated as "requiring improvement", the second lowest rating available, following an inspection earlier this year.
Inspectors said while progress had been made in some areas the service had "regressed" in others.
Fire chiefs said despite the findings the service would be there for people "wherever and whenever they need us".
Lincolnshire Fire & Rescue Service (LFRS) was last inspected in 2018 when it was rated as good.
Roy Wilsher, HM Inspector of Fire and Rescue Services, said improvements had been noted since 2018 in support for staff wellbeing and investment in software.
However, he said the latest inspection had identified "new causes of concern".
"One of these relates to the service not doing enough to make sure it has the resources to meet demand and protect the community," he said.
"Also, there has been little progress in the past two years to make sure the service is a fair place to work, and to promote equality and diversity."
The report also said the number of temporary operational staff was "worrying" and that response standards for arriving at fires and road traffic collisions were not currently being met.
Responding to the report, Chief Fire Officer for Lincolnshire, Mark Baxter, said: "People can be assured that if they call the fire service, we are there for them wherever and whenever they need us.
"The service is on track to have met all our targets this year and no areas were found to be inadequate by the report."
Related Internet Links
The BBC is not responsible for the content of external sites.