Drones used by Lincolnshire Police to investigate arson attacks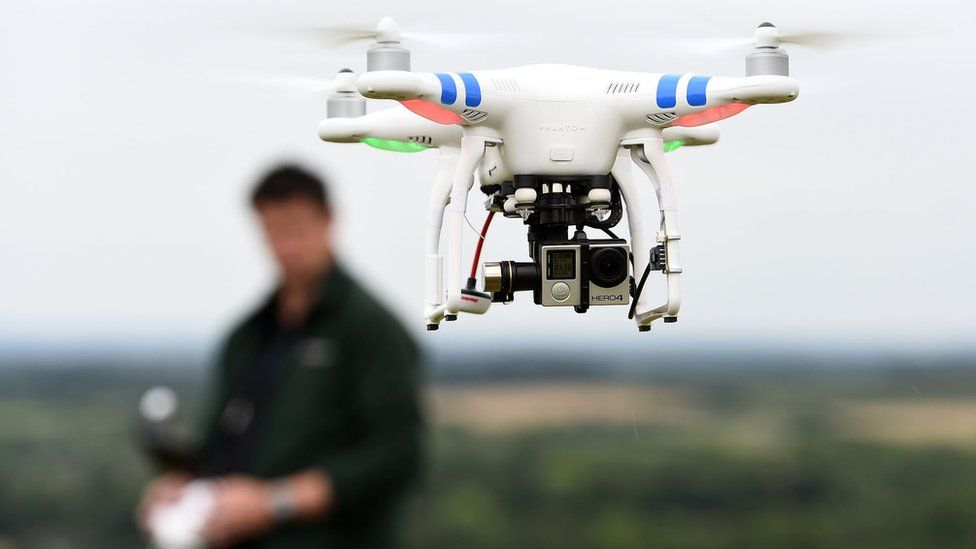 Drones are being used by police in Lincolnshire to try to track down those responsible for the increasing number of arson attacks in the county.
Officers said the drones are useful for getting aerial views of the fires, to assess damage and gather evidence.
Police said at some incidents young people were seen nearby with lighters.
Insp Ian Richardson said: "We are keeping an open mind about the cause or people responsible for any ignition, but it is believed that the majority of the fires are being started deliberately by young people.
"Reckless fire setting, particularly in dry hot weather, has the potential to spread from where it was started, and poses a serious risk to people and property."
Helen Tooley, Divisional Commander for Lincolnshire Fire and Rescue, added: "We are currently seeing more deliberate fires occurring in small pockets across the county.
"These incidents put a strain on fire and rescue resources, can easily escalate and cause serious damage, and mean we could be delayed getting to other incidents.
"We work with partners to take action against those who set fires deliberately, and this includes criminal convictions."
Lincolnshire Police said the drones were being used as preventative patrols in areas known to have been targeted previously.
The cameras can be used to track people thought to be responsible when they are used at the scene of an incident.
Related Internet Links
The BBC is not responsible for the content of external sites.