London Olympics Delivery Authority makes £27m saving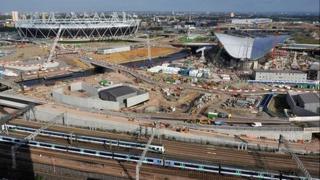 The Olympic Delivery Authority (ODA) has announced it has absorbed a £27m reduction in its budget and revealed the overall cost of the London Games is expected to fall by £6m.
The coalition government confirmed the £27m cut in the budget last month.
In its Quarterly Economic Report, the ODA said the reduction had been made through efficiency savings and better deals on products and services.
It said the 2012 project remained on time and would meet its new budget.
The anticipated final cost of the games fell by £6m from £7.267bn in May, and would have gone down £51m but for various tax hikes, including the forthcoming increase in VAT to 20%.
Hugh Robertson, Minister for Sport and the Olympics, said: "As we approach two years to go until the Games, and with over two-thirds of the construction phase complete, we are in an excellent position.
"The ODA have done an excellent job thus far, delivering a complex project on time and within budget, despite the credit crunch. "
ODA chief executive David Higgins said: "As we have done since the very start of the project, we have made savings through driving greater efficiency on a range of projects.
"We will continue to bear down those costs wherever possible, whilst ensuring we deliver what is required for both a fantastic games in 2012 and a lasting legacy afterwards."