Psychiatric patient died from reaction to sedatives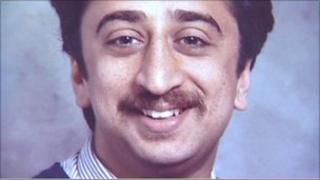 A psychiatric patient died after suffering a reaction to a potent sedative, an inquest has concluded.
Kirpal Rahel, 42, died at Hillingdon hospital in Uxbridge, north-west London, three days after being sectioned under the mental health act.
The court heard that as a result of being given the anti-psychotic drug commonly known as Accuphase he suffered fatal heart failure on 21 July 2005.
The coroner said it raised concerns about the documentation of care.
'Untimely death'
At the time of Mr Rahel's death the hospital was managed by Hillingdon Primary Care Trust.
The mental health services are now managed by Central and North West London NHS Foundation Trust which did not provide a statement in response.
Speaking after the inquest, Mr Rahel's sister Nina Rahel said: "Two days after my brother died we wrote a letter to Hillingdon hospital saying that we wanted to know why he was given such a high dosage of sedatives.
"Today we have found out that that was what led to his untimely death.
"It's taken five years for us to get some kind of closure on this which isn't acceptable but our suspicions have been confirmed."