Killer who hid love rival's body jailed for 26 years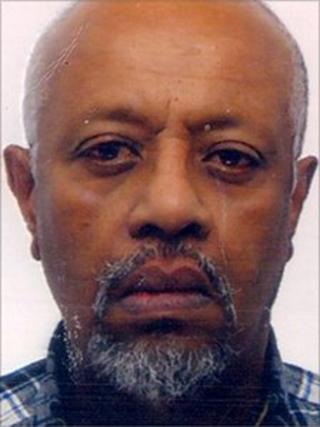 A man who murdered his 60-year-old love rival and refused to reveal where the body was hidden has been jailed for life with a minimum term of 26 years.
Dwayne Cupidon, 26, was convicted of killing George Smith, who disappeared in August 2009 from north London.
His body has not been found but traces of his body tissue were found in the bathroom of his flat in Barnet.
Cupidon murdered Mr Smith who was in an on-off relationship with his former girlfriend, the Old Bailey heard.
Shortly before the murder Kerry Mustoe, 30, had split up with Cupidon, of no fixed address, and sent Mr Smith to her ex-boyfriend's house to collect her things, Crispin Aylett QC, prosecuting, said.
The father-of-three removed a small safe containing £14,000 from Cupidon's home at the time, along with Miss Mustoe's belongings, and the pair then used the money for a luxurious stay at a hotel in Devon.
'Cold-blooded' murder
The jury heard that Cupidon later told someone he was looking for the 60-year-old as he had "nicked money worth dying for".
Sentencing, Judge Giles Forrester said: "The family have not had closure. This is a horrific and tragic story.
"This was deliberate and cold-blooded behaviour of a very high order indeed."
The judge said the killer searched the internet for ways to kill and had also hired a car and looked up wooded areas and waste disposal sites.
Mr Smith was killed in the kitchen, dismembered and his body was removed from the scene in parts, the judge said.
Mr Aylett QC told the jury: "George Smith simply vanished, apparently without trace.
"Inside the flat it was like a scene from the Mary Celeste. The murder has its roots in a love triangle."
Earlier Mr Smith's ex-wife Judith told the court: "Because his body has never been found, we have not been able to grieve in the normal way.
"I only hope that one day the truth will come out and he can be buried."