Three jailed for 'mistaken identity' murder in Hackney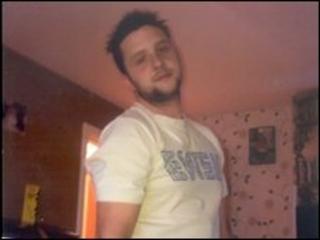 Three teenagers have been jailed for life, with a minimum of 27 years in prison, for murdering a man in a case of mistaken identity in east London.
Eddie Thompson, 29, was killed as he sat in a car in Hackney last September.
Kieron Lawrence, 19, of Walthamstow; Kallum Morris, 19, of Hackney; and Paul Stoby, 18, of Hackney, were convicted at the Old Bailey.
The judge received a standing ovation from the public gallery as he sentenced the men.
Some of Mr Thompson's family and friends shouted "thank you, judge" as they clapped.
Judge Peter Rook told the father-of-three's killers that they had left his loved ones "devastated".
"Your shooting ended the life of a much-loved man who lived for his family."
And he told the trio: "You are part of the gun culture which has blighted some of our cities."
It was not known if Stoby or Lawrence pulled the trigger but all three were "in it together", prosecution QC Aftab Jafferjee said during the trial.
Det Ch Insp John Macdonald, of the Metropolitan Police, said this was "another example of immature young men trying to enhance their local reputation through the use of a firearm".
"This gun was also used in some non-fatal shootings prior to the murder," he said.
"The day after Eddie Thompson was killed - by pure chance - a 15-year-old boy was stopped close to the scene and the gun was found in his schoolbag."
He said Mr Thompson was "full of life, always with a smile on his face".