Chelsea Barracks developer apologises to Prince Charles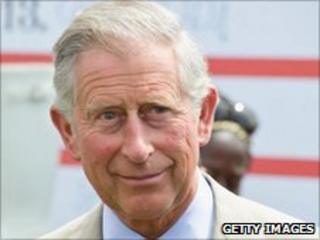 Prince Charles has received an apology from the group which was planning to develop London's Chelsea Barracks.
The £1bn project was the subject of a legal battle after the prince objected to plans, which were then dropped.
Developer CPC's founder Christian Candy apologised for having involved the prince in the dispute.
On Friday, Qatari Diar, which owns the site where the apartment complex was planned, reached a settlement with the developer CPC Group.
In a joint statement with Qatari Diar, Mr Candy apologised to Prince Charles "for any offence caused by the decision to commence litigation against Qatari Diar and the allegations made by CPC during the course of the proceedings".
'Brutalist' design
The Qatari group, which is linked to the Qatari Royal family, withdrew Lord Rogers' modernist vision for the 12.8-acre site in June 2009.
He had drawn plans for a complex of 600 luxury apartments.
In May, the CPC Group took the case to the High Court claiming the £68m value of the deal after Qatari Diar withdrew.
The High Court refused to award CPC Group £68m but said it would consider a claim for damages or loss of earnings.
The court also branded Prince Charles' intervention in the deal as "unwelcome".
The prince had criticised the "brutalist" contemporary design of CPC's plans.
Clarence House has not issued a response to CPC and Qatari Diar's joint statement.
The statement added: "CPC Group and Qatari Diar are pleased to announce that they have agreed a settlement of the dispute between them arising from the proposed development of the former Chelsea Barracks site.
"As a result, the litigation between them has been discontinued."
The terms of the settlement were confidential.