Metropolitan Police unveils its first youth website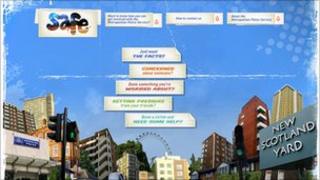 The Metropolitan Police has unveiled its first ever youth website.
Called 'Safe', it is aimed at 11 to 16 years olds and gives information about issues ranging from bullying and drugs to gangs and knife crime.
There are also links to support organisations and a dedicated page for teachers.
Ch Supt Adrian Hanstock, who oversaw the project, said: "Safe is a website designed in partnership with young people, for young people."
He added: "Young people can be as many as three times more likely to be the victim of a street robbery than any other age group, so Safe is just one way we can give them advice on how to keep safe."
On the contacts section on the new site young people can also find the name of their local safer schools police officer, who work with secondary schools.