'Case not made' for 7% fare rises, London Assembly says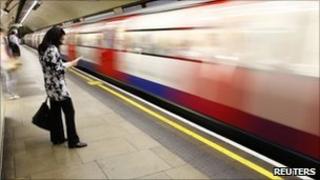 The London Assembly has called on Transport for London (TfL) to justify Tube and bus fare rises which could be more than 7% in 2011.
In June, TfL said it was likely to recommend to London's mayor that 2011 fares should rise by 2% above inflation.
Based on the current Retail Price Index (RPI) of 5%, this would mean a 7% rise in fares.
But TfL said the level of fares would be decided by the mayor.
London Mayor Boris Johnson's final decision on fare increases is expected in the autumn.
'Tough times'
The assembly said demand for public transport during the economic downturn had been higher than expected so TfL had collected more money from fares than it had forecast.
John Biggs, chair of the committee, said: "These are tough economic times for Londoners and in January some of the poorest were hit by big increases in bus fares.
"Passengers should not face even higher transport costs without clear justification for them."
A TfL spokesperson said: "As we made clear in October last year while there is no set formula by which fares are decided, TfL's planning assumption will be that fares will rise RPI +2% each year.
"However, the actual level of fares will be decided by the mayor later in the year.
"No decisions have been made yet."
The mayor of London's transport advisor Kulveer Ranger said: "No decision has yet been made on the level of fares for 2011 as they are due to be decided by the Mayor later in the year.
"At that time he will weigh up all the relevant considerations, but his drive will be to continue to safeguard investment in rail, Tube and bus services, to improve the quality of public transport and protect concessionary fares for Londoners."
In 2010, average Tube fares have gone up by 3.9% and bus passengers faced a 12.7% rise.