Arrests over murder of Jaypee Maderazo in Harlesden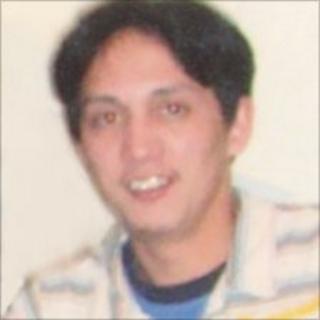 Police investigating the murder of a Filipino man killed in west London have arrested two people.
Jaypee Maderazo, 29, died in hospital after an incident in Harlesden on 13 August.
A post-mortem examination found he was killed by a serious head injury, and police began a murder enquiry.
Officers have arrested 33-year-old man, as well as a 34-year-old woman who was detained on suspicion of assisting an offender.
Mr Maderazo was only identified after a public appeal when police showed photographs of his tattoos.
Det Ch Insp Lee Presland, who is leading the investigation, said: "We are looking into the circumstances that led to Jaypee's injury and resulted in his death.
"The response to previous appeals has helped us to identify Jaypee but we still need to know more about him.
"For instance, we still don't know where he lived or who he socialized with or where he frequented."