Camden and Islington Councils may share chief executive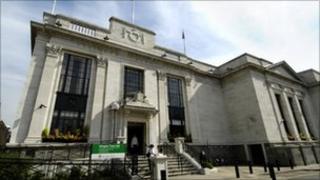 Two councils in London are considering sharing a chief executive and management team in an attempt to plug a funding gap.
Camden and Islington councils face cash shortfalls of between £65m and £100m.
Islington chief executive John Foster is due to retire in May 2011 - and the authorities have now said they may now both be led by Camden boss Moira Gibb.
A report on the proposals is being prepared and will be considered by the councils by late 2010.
Islington Council has previously faced criticism over the size of Mr Foster's £210,000 salary, which is greater than the prime minister's.
Councillor Catherine West, leader of Islington Council, said: "In the face of cuts, it's more important than ever that we save money.
'Drive down bureaucracy'
"By working together, we have a combined purchasing power and more clout when it comes to getting value for money."
Councillor Nasim Ali, Leader of Camden Council, said: "I want us to examine in detail how such a groundbreaking arrangement across Camden and Islington could drive down costs and reduce bureaucracy."
The councils already work together to provide school meals.
They said the political leadership and governing independence of both boroughs would not be affected.
Other councils across the country already share chief executives.