Hundreds take part in London's Great River Race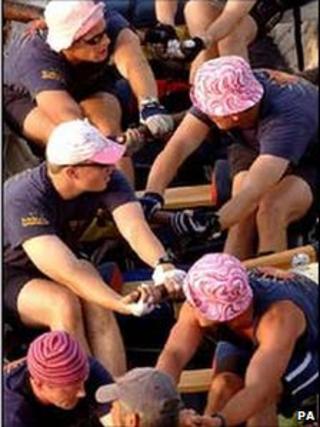 About 300 teams from around the world have rowed and paddled up the River Thames for the annual Great River Race.
The 21-mile route started in the Docklands, went through central London and finished in Richmond in the west.
Vessels from dragon boats to Hawaiian war canoes and Viking ships competed in the race, which aims to get more rowing boats on the river.
The race, which attracts both expert rowers and those with a more leisurely approach, began in 1988.
Stuart Wolff said: "In the same way as the marathon, we attract people that do it for fun, that do it to raise money for charity, or to get their finishing certificate - as well as out-and-out racers."