House of Commons officer jailed for MP expenses fraud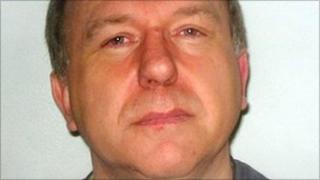 A House of Commons official has been jailed for nine months for claiming nearly £6,000 in fake MPs' expenses.
Andrew Gibson, 49, a budget officer in the Parliamentary Fees Office, came up with a "carefully executed fraud" to pay off gambling debts, a court heard.
He admitted drawing up false invoices in the names of three former MPs following the 2005 General Election.
Gibson, of Limehouse, east London, admitted three charges of obtaining money transfers by deception.
Southwark Crown Court he owed his friend Toni Pomfret about £6,000 and had decided to "let the MPs pay for it".
He made the false expenses claim and transferred the money into Pomfret's bank account.
Rail ticket inspector Pomfret, of Waltham Cross, Hertfordshire, has been jailed for six months after admitting three counts of acquiring criminal property.
The court heard Gibson created the false claims for typing and secretarial services in the names of Tam Dalyell, Linda Perham and Matthew Green, all MPs who left the House of Commons in 2005.
Judge Geoffrey Rivlin QC, sentencing, said the offences of Gibson and Pomfret resulted in suspicion falling upon the "entirely innocent MPs".
The fraud came to light after Mr Dalyell was asked to examine receipts for his expenses as part of Sir Thomas Legg's inquiry into MPs' expenses.
Police had been alerted and fingerprints of Gibson and Pomfret, who had both previously worked together and shared an interest in gambling, had been found on the claim forms.
"These were planned and carefully executed frauds," the judge said.