Olympic training facilities to get £10m to upgrade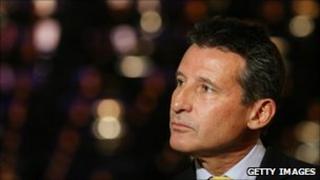 Up to £10m has been made available to help bring the sports facilities to be used by athletes during London 2012 up to a world-class standard.
The fund is available to schools, universities, sports clubs and leisure centres which sign up to become an official Games-time training venue.
Deals have already been struck with 16 venues, 12 of which are in London.
London 2012 and the Olympic Delivery Authority (ODA) will provide the majority of the funds for work needed.
Speaking at Redbridge Sports & Leisure Centre - the first venue to be signed up - London 2012 chair Lord Coe said: "These are first-rate venues that will provide excellent training facilities for athletes getting ready for the biggest sporting competition in their careers.
"This is a tangible benefit of the Games because these upgrades will be available for use afterwards, ensuring that local communities have access to the facilities as well."
'World-class'
The sports facilities will be used by Olympic and Paralympic athletes from more than 200 countries from 16 July 2012, 11 days before the Olympics begin, as part of their final preparations.
The training venues will then be available to them when they move in to the Athletes' Village in Stratford, east London, through to the end of the Paralympic Games on 9 September 2012.
"By investing in existing facilities where possible, the best value for the taxpayer has been secured in addition to sports provision being significantly improved across the area.
"Venues will be left with world-class courts and surfaces which will serve the community for years to come," said ODA chairman John Armitt.
Redbridge Sports & Leisure Centre will provide training for badminton, judo and wrestling during the Olympics and for goalball during the Paralympics.