Central London Gucci store hit by handbag raid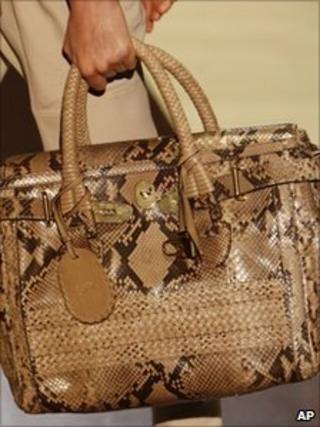 Robbers stole handbags worth more than £20,000 after smashing their way into the Gucci store in central London.
A silver car drove into the front of the shop in Sloane Street on Thursday evening at about 2300 BST.
Four men on two motorbikes then entered the store and stole the merchandise before heading off towards Sloane Square, police said.
The motorbikes were black and three of the men were wearing dark clothing, while another man wore a purple jacket.
Earlier this month, 30 Vivienne Westwood handbags, worth up to £800 each, were stolen after four men on two mopeds crashed through the door of the store in Conduit Street, close to Regent Street.