Prince Charles calls Chelsea Barracks designs 'insane'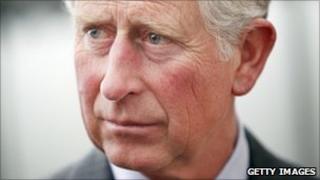 Prince Charles has revealed he thought the designs for the Chelsea Barracks were "insane".
Speaking for the first time about why he intervened in its planning application, he told Vanity Fair he wanted to prevent London's built environment being "mucked about with".
The £1bn project was the subject of a legal battle after the prince objected to plans, which were then dropped.
Architect Lord Rogers said the prince was "wrong" to express his views.
The Prince of Wales said: "I'd seen some of the plans and I thought, this seems insane.
"I just wrote a letter - a confidential letter to somebody I happen to know. I didn't do anything in public.
"It only came into play when they, for some reason or other, leaked my letter.
"Anyway, it produced the desired effect, in that it revealed that an awful lot of people are concerned."
In the 600-word letter the prince also attached an alternative neo-Georgian scheme by Quinlan Terry, his favourite architect.
The 12.8-acre Chelsea Barracks site is in one of London's most expensive residential areas and was sold by the Ministry of Defence for £959m to Qatari Diar and its then partners in the scheme, the CPC group.
Following the withdrawal of the planning application the CPC group launched a High Court action earlier this year to get an early payment of £68.5m after the scheme's collapse, but the legal bid failed.
During the hearing Charles' letter to the Qatari prime minister was made public and High Court judge Mr Justice Vos, who heard the case, described Charles' intervention as "unexpected and unwelcome".
In July, Qatari Diar reached a settlement with CPC .