'Majority decisions' allowed in Mark Saunders inquest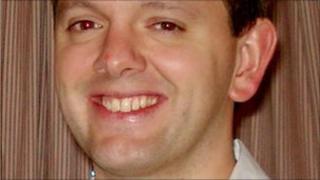 A coroner has said he will accept majority decisions on questions asked of a jury at the inquest of a barrister who was involved in an armed stand-off.
Mark Saunders, 32, was shot following a five-hour siege after he began firing from his home in Chelsea on 6 May 2008.
Jurors at Westminster Coroner's Court have been asked to decide if he was lawfully killed.
The jury has been tasked with answering yes or no to seven questions focusing on the circumstances of the shooting.
Three of the questions ask if fatal wounds were "likely" to have been caused by shots that were "lawfully fired".
Another question asks if the jury is "sure" Mr Saunders "deliberately and consciously" tried to provoke police to shoot him.
The jury must also answer if police should have considered using the gunman's wife Elizabeth or a friend to help end the stand-off.