London's future 'should be probed by royal commission'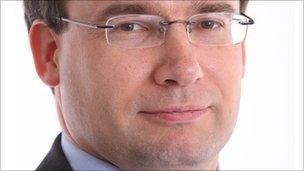 A royal commission should examine the social, economic and environmental challenges facing London, an MP has said.
Harrow West MP Gareth Thomas called for a commission to debate the future of the "world's greatest capital city".
It would examine competition on the City and population pressures on schools, housing and transport.
The Labour MP introduced his Royal Commission (London) Bill in the House of Commons.
He said: "London faces a series of major economic and social challenges to its economy, its environment and through the increase in its population which will have profound consequences for housing in London, for our transport and energy needs, for businesses and potentially for Londoners' quality of life and for levels of inequality in London too."
He acknowledged London already had a mayor and an assembly which would be able to examine many of the issues.
But with a mayoral contest due in 2012 "the significance and scale of the challenges that London faces are unlikely to get the level of attention they merit in the heat of an election campaign", he said.
He added: "The long-term future of the world's greatest capital city, the engine room of Britain's economy and the beating heart of our political, social and cultural life is surely worthy of such a commission."
He told MPs London's population was expected to rise by 1.4 million to 9.2 million by 2033, putting pressure on housing, schools, jobs and transport.
He said the goal of reducing greenhouse gas emissions by 80% by 2050 and international competition in the creation of "green" cities meant a "radical increase in the pace of sustainable living in London is not just a sensible environmental option it is also essential economically".
Mr Thomas' Bill was given an unopposed first reading but stands little chance of becoming law without government support.
Related Internet Links
The BBC is not responsible for the content of external sites.