Worboys case 'led to London rape report rise'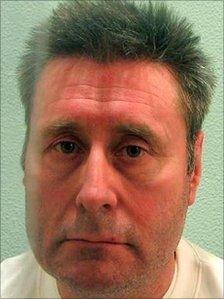 The case of taxi sex attacker John Worboys may have prompted more women to come forward to report rape to police.
Greater numbers are also telling police they may have been drugged and attacked, the Metropolitan Police said.
The force stressed this meant reporting of rape attacks was on the increase, rather than the number of attacks.
Worboys was jailed indefinitely last year after he was found guilty of 19 charges of drugging and sexually assaulting 12 women.
Speaking a year after the launch of a sex crime unit to reduce rape offences in London, Cdr Simon Foy welcomed more women coming forward to report offences.
He said cases such as Worboys' had encouraged more women to report attacks.
He said: "We have anecdotal evidence from rape crisis centres and havens to say word is getting round that you will be treated with respect and dignity.
"I think there is something about every time the issue of rape comes into the public domain, good or bad, people come forward."
There are 15 to 20 rape-related investigations in London each day, he said.
Last year senior officers decided to bring regional sex crime units, known as Sapphire teams, under the umbrella of one central command.
The new £21.5m unit had been officially unveiled in September last year after several months of frenetic reorganisation work.
Det Ch Supt Caroline Bates said it was "very hard" to say whether there were more drug-related rapes in recent years.
She said: "We do get more people coming in saying 'I think I've been raped, I don't know what happened to me. I think I might have been drugged'.
"We are making really sure that those sort of things are being recorded and I think we are really raising awareness across the Met."
Related Internet Links
The BBC is not responsible for the content of external sites.