Man convicted of parents' manslaughter in south London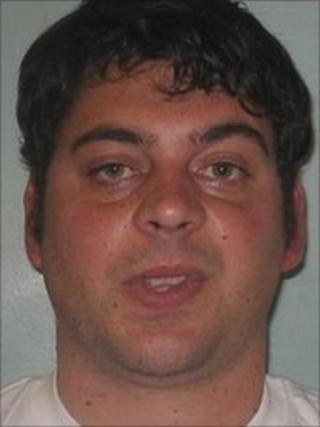 A man has been jailed indefinitely for killing his parents at their home in south London after they criticised him for being in bed with a hangover.
Daniel Dighton, 35, from Campden Road, South Croydon, was cleared of murder.
He admitted manslaughter on the grounds of diminished responsibility, a plea which was accepted by the jury. He must serve at least 15 years in prison.
He said he "went crazy" when his mother Elizabeth, 60, called him an idiot, stabbing her and his father Barry, 61.
Dighton stabbed his mother 28 times and his father four times in September 2009.
He was described as being dependent on the couple, who had both retired from their jobs as teachers and who were described in court as "perfect companions".
Prosecution QC Crispin Aylett said Daniel Dighton was a layabout who would spend all day doing nothing at home and all evening in his local pub.
Mr and Mrs Dighton arrived back one lunchtime to find their son still in bed, he told the Old Bailey.
"A quarrel broke out," Mr Aylett said. "A routine argument quickly got out of hand.
"The defendant armed himself with two knives, stabbing both of his parents to death in an attack of terrible ferocity."
Neighbours called the police, who discovered Dighton hiding in the loft with blood all over his hands.
Close-knit family
The living room was covered in blood, the court heard, with Barry Dighton lying in an armchair and his wife on the floor.
Dighton told a psychologist afterwards that he lost control when his mother called him an idiot.
As he stabbed Mrs Dighton, she asked him: "What are you doing Danny? I love you."
Dighton replied: "I know, I love you too."
The jury convicted him by an 11-1 majority verdict and the judge, Timothy Pontius, described the killing as a "truly horrific act of savagery".
"Yours was always a loving and close-knit family," he told Dighton.
"Your parents were affectionate, generous and loving," he said, adding: "It is hardly surprising your parents felt at the end of their tether."