John Worboys Met Police inquiry contacted by 102 women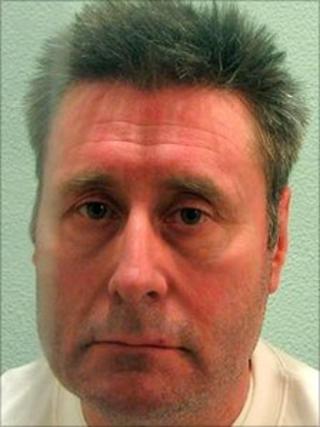 The number of women suspected of being the victim of serial sex attacker John Worboys has reached 102, police said.
The London taxi driver was jailed indefinitely in April 2009 after he was found guilty of 19 charges of drugging and sexually assaulting 12 women.
At the time, detectives had linked him to 83 crimes but another 19 women have come forward since his conviction.
A Metropolitan Police spokesman said there may be still more victims who have not come forward.
The attacks are believed to have been carried out between 2002 and 2007 in London and Dorset.
Not all the women claimed the 54-year old had raped them, but all accused him of sexually motivated offences.
Worboys' court case heard many of his victims were young women who had been drinking in London's West End and Chelsea.
Champagne and cash
The cabbie offered them Champagne spiked with powerful sedatives to celebrate a fictional lottery win, backed up with a carrier bag stuffed full of cash.
Once drugged, the cabbie from Rotherhithe, south-east London, assaulted them.
A helpline has continued to receive calls from women who say they were targeted by Worboys and police have been speaking to them during the past 18 months.
A Metropolitan Police spokesman said: "There is a high possibility there are more victims out there.
"The difficulty is that a large number of the women do not know whether they were raped or not.
"The only person who knows is Worboys himself."
Worboys was told he must serve a minimum of eight years in prison for the attacks and would not be released until parole officials were convinced he did not pose a threat to women.