Government minister mugged walking home from work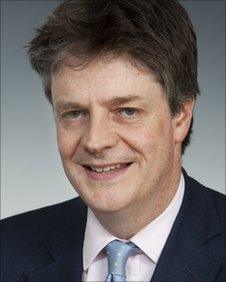 A government minister was hit over the head as he was mugged while walking home from his central London office.
The robbers struck as Lord Hill of Oareford, 50, made his way from the Department for Education in Westminster to his home in Pimlico on Wednesday.
They stole his ministerial briefcase which contained notes for two debates.
In the House of Lords on Thursday Lord Hill, who was left bruised, thanked his peers for their best wishes and said: "I can cope with being duffed up."
Speaking at the end of a debate on education, he said: "I have to say I felt rather sorry for the young men who attacked me last night when I realised the main thing they had made off with were my speaking notes for today's debate.
"I think, when they find what they have got, they might be a trifle disappointed."
The peer, who is parliamentary under-secretary of state for schools, was attacked in St George's Square Mews at 2030 BST.
A Department for Education spokeswoman said Lord Hill did not suffer serious injuries in the attack.
"He was mugged last night near his home and police are investigating what happened," she said.
"He was warmly welcomed when he appeared earlier in the Lords to take part in the debate, and he is in the office and working today. I can confirm that he is absolutely fine."
Related Internet Links
The BBC is not responsible for the content of external sites.