MI6 man Gareth Williams's cause of death still unknown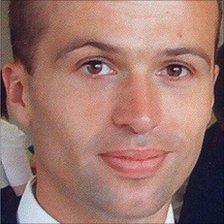 Tests on the body of an MI6 worker found naked in a holdall in a London flat have failed to establish how he died, Scotland Yard has said.
Gareth Williams, 30, from Holyhead on Anglesey, was found dead in the bathroom of his Pimlico flat in August.
Police said all tests on the body for drugs, alcohol and poisons had proved negative. No further tests are planned.
Mr Williams, a mathematician, worked at the government's GCHQ listening post. He was on secondment to MI6.
He may have been dead two weeks before he was found, the Metropolitan Police said.
A Met spokesman said: "Results from comprehensive further toxicology tests carried out in relation to the death of Gareth Williams have come back negative, showing no trace of any drugs, alcohol, poisons or any other substances that would indicate cause of death.
"There are no plans to carry out any further tests of this type, but inquiries continue to try and establish a formal cause of death.
"Mr Williams' death remains suspicious and unexplained and inquiries into the circumstances continue."
BBC Home Affairs correspondent Daniel Sandford said: "His cause of death remains a complete mystery.
"In an investigation like this you never quite know what the police have got to go on they are not telling you about.
"There are strong suggestions his laptop is missing so possibly it may link to his work."
The case will be reviewed in private by coroner Dr Paul Knapman on Wednesday.
An inquest was opened on 1 September.
Mr Williams graduated with a first class degree in maths from Bangor University at just 17.
In 2000, he took a postgraduate certificate in mathematics at St Catharine's College, Cambridge, before beginning work at GCHQ.
Officers who entered the flat where his body was found discovered a mobile phone and several mobile phone Sim cards laid out.
It is not known what work he was doing for MI6.
Related Internet Links
The BBC is not responsible for the content of external sites.