More held over Daniel Smith 'mistaken identity' murder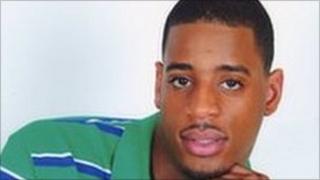 Two more men have been arrested in connection with the murder of an electrician who was killed in an apparent case of mistaken identity in west London.
Daniel Smith, 22, from Paddington, was shot outside a fast-food restaurant at the southern end of Harrow Road in May.
Two men, aged 23 and 48, were held on Thursday.
Police have arrested nine people in total. The other seven have been released on police bail.
Detectives have offered a reward of up to £20,000 to help catch the killer.
Mr Smith, who lived with his mother and two sisters, had been out with a friend before stopping at a KFC in Harrow Road, Paddington, on his way home.
Eyewitnesses said he was shot as he walked back to his car. He managed to stagger into the takeaway but collapsed and died later in hospital.