Man jailed for killing ex-robber who had stabbed him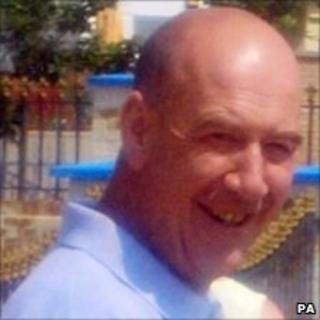 A 27-year-old man has been jailed after admitting killing a former armed robber who had attacked him with a knife.
Ross Flynn, of Bromley, south-east London, got into a row with Lenny Kempley - once jailed for shooting at police - at the Downham Tavern in July.
The Old Bailey heard Kempley collected two knives before stabbing Flynn twice.
Flynn then stabbed Kempley 12 times. He was jailed for seven years for manslaughter on grounds of provocation and excessive force in self defence.
Kempley, 54, feared losing face after getting into an argument with Flynn and a group of his friends, the court heard.
Kempley, who was sentenced to 18 years in prison in 1995 for shooting at police after a supermarket robbery, drove his girlfriend home and armed himself before returning to the pub.
Flynn had left, but Kempley told the landlord he was going to kill the men, their families and their children.
He then drove after Flynn, caught up with him and stabbed him.
Kebab shop visit
But the younger man, who has previous violence convictions, then overpowered his attacker, leaving him bleeding profusely.
Kempley's next move was to drive to a kebab shop, where he collapsed and died soon afterwards.
Judge Christopher Moss told Flynn: "You accept that you lost your self control."
Kempley had a string of previous convictions dating back to 1973.
The Metropolitan Police has not released a picture of Flynn.