Val Shawcross named as Livingstone's mayor race deputy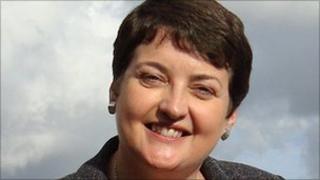 Labour's London mayoral candidate Ken Livingstone has named Val Shawcross as his running mate for the 2012 race.
Ms Shawcross, the London Assembly Transport Committee chairwoman, will become the Deputy Mayor if Labour wins.
She will replace Nicky Gavron, who held the post during Mr Livingstone's eight-year tenure at City Hall until 2008.
Ms Shawcross represents Lambeth and Southwark on the London Assembly and was the former leader of Croydon Council.
Mr Livingstone lost out to Boris Johnson in the mayoral election in May 2008.
She said: "Last week parts of London were paralysed by snow, delays on the Tube have become the norm and vital public services such as the police are being cut.
"In uncertain times we don't need an uncertain mayor. Londoners need an administration in City Hall which is on their side and will always stand up for them."
Mr Livingstone said: "While Boris Johnson's administration fails to get a grip from transport chaos to Tube and fire strikes and fare increases, Val Shawcross is extremely capable and in touch with ordinary Londoners."
He added that Ms Gavron would lead the climate change agenda if the party returned to power in May 2012.