London factory worker jailed for murdering colleague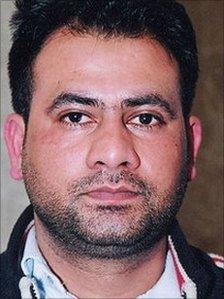 A factory worker who stabbed a colleague to death in a petty row has been jailed for life.
The Old Bailey heard Balraj Singh took a knife to confront Gurmukh Chahal when he saw him near his car at the factory in Southall, west London, in April.
Jurors heard Mr Chahal, 42, was stabbed when a struggle broke out between the pair, who were once friends.
Singh, 44, of Telford, Shropshire, was found guilty of murder and must serve at least 20 years in prison.
During the trial, prosecutor Zoe Johnson said the defendant may have held a grudge against Mr Chahal which had "festered within the confines of the factory".
The court heard that about a week before his death Mr Chahal had told another worker about an argument with Singh.
Miss Johnson said: "The defendant had told Mr Chahal not to move the large bins out of the roller shutters in case he damaged the defendant's car which he religiously parked inside the factory premises and next to the bin area.
"Mr Chahal had responded, saying he was not a child and would not damage the defendant's car.
"As a result of that it appeared they stopped talking to each other but no other problems seem to have arisen."
But, the prosecutor said, after seeing Mr Chahal taking something out of a storage bin Singh "became incensed".
She said: "He came storming downstairs to the factory floor and, holding a kitchen knife, went straight up to Gurmukh Chahal and without warning stabbed him in the chest."
Mr Chahal suffered a punctured lung and blood loss and died at the engineering factory in Bridge Road.
Singh, who denied murder, claimed Mr Chahal had taken it badly when Singh reported him to the boss for leaving machines unmanned.
Jurors were told that there was no damage found to Singh's car.
Related Internet Links
The BBC is not responsible for the content of external sites.