Rape crisis website set up for London assault victims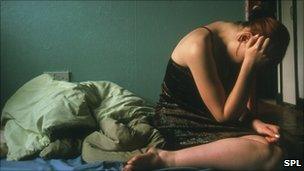 Mayor Boris Johnson said he hoped it would help women who had been sexually assaulted to "easily access the support and information they need".
In an election pledge in 2008, he promised to open three centres and increase funding to the city's only existing service, in Croydon.
Other centres have been founded in north, east and west London.
And an additional £25,000 is to be given to the service in south London.
"Nobody should feel isolated when coping with the terrible aftermath of sexual abuse, which can take years to overcome," said Mr Johnson.
"Reported rapes have risen by 29% this year, but this is just the tip of the iceberg as many of these crimes go unreported, leaving the true scale of these abuses alarmingly hard to uncover."
The centres were set up to help females aged 14 and over who have experienced sexual abuse, and offer one-to-one counselling, group therapy and various other methods of support.
Jennette Arnold, Labour's London Assembly member for the north-east of the city and a long-time campaigner over violence against women, described the rape crisis service as "good news".
"Large credit has to go to the campaigners and members of the assembly who have tried to make sure the mayor keeps his promise in this vital and under-funded area," she said.
"We will now have to be constantly vigilant that the huge government cuts to council and Home Office budgets don't pull the rug out from under the centres when City Hall funding comes to an end in a couple of years."
Related Internet Links
The BBC is not responsible for the content of external sites.