London student 'struck by truncheon' has brain injury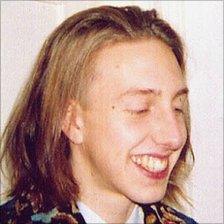 A student suffered bleeding to the brain when he was struck by a police truncheon during the tuition fees protest, his mother has alleged.
Alfie Meadows, 20, of Middlesex University, was hit on the head as he tried to leave Westminster Abbey area, his mother Susan Matthews said.
Mr Meadows had a three-hour operation and is now in a stable condition.
The Independent Police Complaints Commission has begun an inquiry and is appealing for witnesses.
A Metropolitan Police spokesman said: "We are aware of a 20-year-old male with a head injury who is currently in hospital."
The Independent Police Complaints Commission (IPCC) is currently gathering evidence, including CCTV, police logs and working to trace witnesses.
A spokesman said: "The investigation will seek to establish the nature of any police contact that took place, and whether any police actions were lawful, proportionate and necessary."
Hundreds of protesters converged near Parliament on Thursday as MPs voted to increase university tuition fees to £9,000.
Several protesters and police officers were injured as the demonstration turned violent.
Mrs Matthews, 55, an English literature lecturer at Roehampton University, said her son had described being struck as "the hugest blow he ever felt in his life".
"The surface wound wasn't very big but three hours after the blow, he suffered bleeding to the brain.
"Basically he had a stroke last night. He couldn't speak or move his hand."
Speaking at a vigil outside Charing Cross Hospital, she said her son, a second-year undergraduate philosophy student, said: "He's smiling, he's chatting and he's just Alfie. He's all there."
He was attending the protest with friends, including two lecturers, Nina Power, his mother's colleague, and Peter Hallward, a philosophy lecturer at Kingston University.
He was injured as the group tried to leave the area after police began a "kettling" operation, Mrs Matthews said.
He called his mother to tell her he was injured.
Mrs Matthews, who was also among the protesters in a different area, said: "I got out of the kettle and met him and he told me all about it. He knew he had to go to hospital but he didn't initially know how bad it was.
"The policeman offered to get him an ambulance but he was in shock and didn't know how serious it was."
He was later taken to Charing Cross Hospital in west London and underwent surgery as his condition deteriorated.
She said her "extraordinarily idealistic and committed" son had been given advice by student union on how to stay safe.
"He would never try to be a martyr.
"Alfie said to me before this happened 'Somebody is going to get killed'. It's very frightening," she said.
She said she felt "very strongly" about the "way in which these events are being policed".
London Mayor Boris Johnson said: "I am appalled by the violence and I deeply regret that as we talk there's a student who has suffered injuries.
"It is very, very difficult for the police to strike a balance in this matter and you will remember how fiercely they were criticised for the kettling operation during the G20 protests, the tragedy of Ian Tomlinson, it is extremely difficult."
More than 2,800 Metropolitan Police officers were on duty.
Related Internet Links
The BBC is not responsible for the content of external sites.