Eric Pickles criticises 'slowcoach' London councils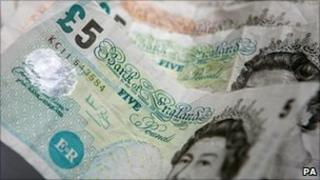 Almost half of London's councils have still not complied with government demands for financial openness.
Six months ago Local Government Secretary Eric Pickles ordered all local authorities to publish any spending over £500.
But 13 of London's 32 councils are yet to make the information available. They have one month left to comply.
London Councils, which represents the boroughs, insisted they were on course for the deadline.
But Mr Pickles MP criticised the "slowcoach" authorities, saying the public would wonder "what they've got to hide".
He said: "In 2011 I would like to see every council make their New Year's resolution to cut more waste and fully open their books up to public scrutiny.
"Openness is an essential part of a proper modern democracy.
"The taxpayer has a right to see where their money is being spent, to point out waste and decide local priorities."
A London Councils spokesman said: "Councils have until the end of January to begin publishing their spending details online.
"Local authorities in London are on course to meet the deadline set by the Secretary of State."
The London boroughs yet to publish the information are: Greenwich, Hackney, Lambeth, Lewisham, Tower Hamlets, Barking and Dagenham, Croydon, Ealing, Haringey, Harrow, Havering, Hounslow and Newham.
The City of London, an authority which is technically not a London borough, is also yet to publish the data.