£15k reward over vanished women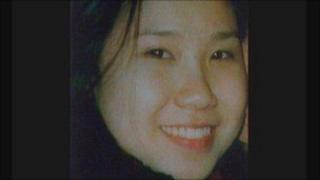 A reward of £15,000 is being offered by the Metropolitan Police for information about two women who disappeared from the same road more than a decade ago.
In April 1999 student Elizabeth Chau, 19, vanished from Ealing Broadway, west London, after leaving Thames Valley University's campus.
In January 2000 Lola Shenkoya, 27, an office worker, also disappeared from the street.
The Met said her disappearance was "totally out of character".
Miss Chau, who was Vietnamese, was last seen near to Ealing Police Station.
Officers said they had not ruled out that Miss Chau was alive and well but "fear the worst."
'Difficult times'
Bic Kuet nee Chau, 35, Elizabeth's sister, said: "It has been 11 years since Liz went missing but we have never lost hope.
"I haven't changed my phone number in 11 years just in case Liz wants to get in touch.
"There are many difficult times in the year such as birthdays, Christmas - when we get together as a family, Liz is in our minds at all times."
She added: "Deep down I think we all know that something horrible has happened to her but we just need to know what became of her."
Miss Shenkoya was a devout Christian. Her bank accounts have not been touched since she vanished.
She went missing after spending the day working as a temp at the company Entertainment UK in Perivale.
Yewande Shenkoya, 27, Lola's sister, said: "I appreciate the efforts the police are making to establish what happened to my sister and I'm hopeful that someone will come forward."
Det Insp Andy Manning said: "Both Lola and Elizabeth went missing from the Ealing area.
"We would like to enlist the help of the public to see if we can get any nearer to finding out what has happened to these two young women.
"I am hopeful the offer of a reward will further encourage members of the public to come forward."