Lions of Tower of London recalled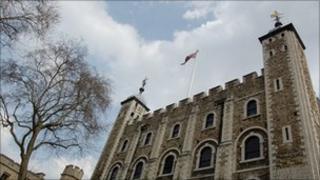 An elephant that drank a gallon of wine a day was among the menagerie at Britain's first zoo - and their story is to be told in a new exhibition.
Many centuries before animals were kept at London Zoo in Regent's Park, they were kept in the Tower of London.
Lions, ostriches, tigers and bears were kept at the venue. Dogs were used to bait them for sport.
Now an exhibition there, featuring specially-commisioned animal sculptures, will tell their tale.
The first record of a lion in England was in 1240, referring to the upkeep of "the King's lion".
In 1623, King James I was given an elephant by the King of Spain. The creature's only drink was said to be "a gallon of wine a day".
In 1834, the tower's animals were transferred to London Zoo.
The exhibition opens in April.