Hardy, Heaney and Keats among Poems on the Underground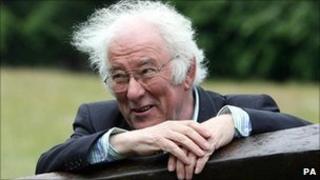 Verses from John Keats, Thomas Hardy and Seamus Heaney are among those to be displayed on Tube trains as part of a project now in its 25th year.
Poems on the Underground began in 1986 to give passengers something to read.
Extracts are printed on cards above the seats on trains, and this year's selections will appear from this month.
Among the works is Lines to a Movement in Mozart's E-flat Symphony, which Hardy wrote after hearing the minuet from the composer's Symphony No 39.
The Keats poem featured on London Underground trains will be an excerpt from Endymion, written nearly 200 years ago.
And there is a translation of Loving the Rituals, by the 4th Century Greek poet Palladas.
The organisers have asked two poets who were included in the first year of the scheme to be part of the latest collection.
Seamus Heaney's work Colmcille the Scribe is reprinted, while Grace Nichols appears again with For the Life of This Planet.
Riddle by Gerard Benson, the poet laureate for Bradford, completes the list of six poems.