RMT anger as TfL eases expenses procedure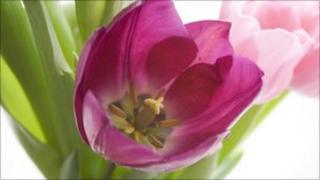 Transport for London has been criticised by a union after allowing middle management to authorise spending on flowers and business travel.
The organisation has been trying to address a massive funding shortfall.
But an email to staff said that "following the success" of a £12m saving, a wide range of purchases could now be permitted.
The RMT union said it would cause a "tidal wave of anger". TfL said the union's claims were "absurd".
The two organisations have been locked in conflict for months, with several strikes already held over planned job losses.
The email, from London Underground's director of finance, said: "Since the introduction of expenditure controls LU has saved over £12 million in these areas alone.
"Following this success, the commissioner has agreed to amend the authorisation level for some controls, delegating responsibility to LU executive members."
The email said that lower-level staff will now be able to authorise lunch or refreshments, hotel accommodation, newspapers, flowers, greetings cards and train tickets for business travel.
Such purchases were previously only allowed after high-level authorisation.
RMT general secretary Bob Crow said: "Just at the point that London transport is put on severe terror alert, and while staff who deal with emergencies are being hacked back, Boris Johnson's transport chief has given the green light to a spending spree on luxuries and hospitality that will create a tidal wave of anger.
"While tube fares are being jacked up by nearly 7% the top bosses are being allowed to rack up millions of pounds of spending on hotels, flowers, hospitality and consultants and that is a national scandal."
He added: "This latest news will strengthen the resolve of our members to fight the tube cuts with every tool at our disposal."
A TfL spokeswoman said: "The claims by the RMT are simply absurd. Transport for London is making savings and efficiencies totalling over £5bn.
"In July 2010, TfL introduced a system of the most stringent cost cutting measures and spending controls where all expenditure was managed through a number of controls, including authorisation from the LU managing director.
"While we continue to ensure strict controls are in place, some authorisation has now been delegated to senior LU directors and managers. They will sanction only necessary business expenditure."