Police officers sacked over squatter arrest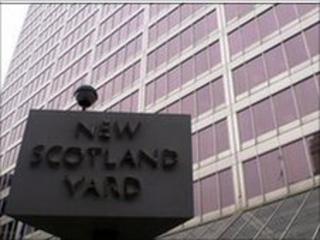 Two Metropolitan Police officers who gave misleading accounts of an arrest have been sacked.
Sgt Marcus Garvey and Pc Wayne Campbell faced an internal misconduct hearing after being recorded by a squatter during an arrest in Kidbrooke.
They were found to have used unlawful force when detaining Ben Thacker and to have given inaccurate accounts.
Mr Thacker had a voice recording of the arrest which differed from the officers' story.
Smashed down
Sgt Garvey and Pc Campbell used a sledgehammer when they broke into a property in Tudway Road on January 2008, and arrested Mr Thacker on a charge of cannabis possession.
But the case was thrown out of court after Mr Thacker revealed he had recorded the arrest on a device hidden in his pocket which exposed inaccuracies in the officers' account.
They had claimed Mr Thacker was searched outside the house, that the drugs had been found in his pocket and that they broke in to make sure no-one was inside.
But the voice recording revealed Mr Thacker was inside the house, the door was smashed down to catch him and the cannabis was found in a room.
The officers, based at Eltham Police Station, were acquitted of perverting the course of justice by a jury in May last year, but have been sacked by the force following an investigation managed by the Independent Police Complaints Commission (IPCC).