London Zoo opening bigger pool for penguins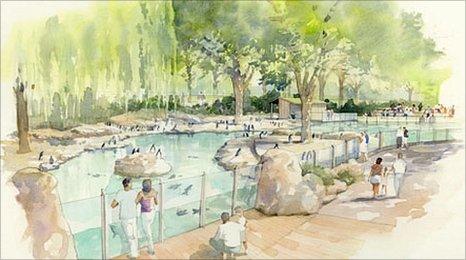 A new £2m pool for nearly 150 penguins is to open at London Zoo in May.
Penguin Beach will be four times longer and three times deeper than the current area set aside for the birds, which have had a permanent home at the zoo for the past 150 years.
"They are one of our most popular animals, with over eight million people visiting them in the last 10 years," said zoo director Ralph Armond.
Interactive games and displays will also be built for visitors.
And there will be a replica field station, which will feature exhibits about the research conducted in Antarctica by the zoo's resident penguinologist.
The exhibit will open on 27 May.
Related Internet Links
The BBC is not responsible for the content of external sites.