Sex attacker traced on Facebook jailed for six years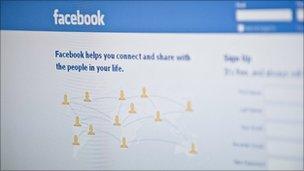 A man has been jailed for six years after a woman he sexually assaulted tracked him down on Facebook.
Alpha Gray, 30, made the mistake of telling the woman his unusual first name and age when he accosted her on the street in north London.
The woman trawled the social networking site with the knowledge that he said he lived nearby, the Old Bailey heard.
Gray, from Holloway, north London, was found guilty of attempted rape, sexual assault and causing actual bodily harm.
He was convicted in January following a retrial.
His arrest came after the woman, who is in her 20s, told police she had traced him, the court heard.
Recorder Sally O'Neill QC, prosecuting, said Gray attacked the woman in Tufnell Park in a "particularly brutal and very frightening way".
The painter and decorator denied he was the attacker last May, but said he had been at a nearby party to drown his sorrows after the knife killing of his brother Anthony a fortnight before.
Raymond Ali, defending, said the stabbed man's life support machine was turned off on Gray's birthday and it had affected him.
The victim said in an impact statement: "After the attack I was in a state of shock, disbelief and confusion.
"I have at times wondered if it was worth the stress of going to court but I knew I had to do everything I could to try to stop this man from doing this to anyone else as he is clearly a danger to women and must be stopped."
She said she was left with bruises and a bleeding ear after Gray tried to rape her.
She said: "It's such an unusual name. I didn't think it was his real name.
"His picture came up and it turned out he knew someone I knew. There was a picture of him on a beach holding a little girl. From that picture I could not tell if it was him. I was not 100% sure."
She picked out Gray when she viewed a video parade.
A jury failed to reach a verdict in the first trial last December and were discharged after 11 hours of deliberations.
Related Internet Links
The BBC is not responsible for the content of external sites.