Fears over Brixton photographer David Trainer's abuse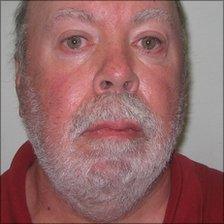 A photographer convicted of sexually abusing young girls in south London could have other victims, police fear.
David Trainer, 56, attacked children in the 1980s, either while babysitting or while taking them swimming in Brixton.
Trainer, whose work has been displayed in the Tate Modern and who used to work in children's television, was jailed for eight years on Wednesday.
Detectives believe Trainer - nicknamed "Bungie" - molested other children and are urging any victims to come forward.
The photographer - whose images are noted for their depiction of everyday life - attacked girls aged between six and 12, his trial at Inner London Crown Court heard.
The Metropolitan Police said children from the Loughborough Estate in Brixton often visited his flat.
Police did not reveal on which programmes Trainer worked during his time in children's television.
Det Con Kevin Snow from the Lambeth Child Abuse Investigation Command said: "Justice for the victims has been a long time coming.
"We recognise that the verdict can never restore the lost childhood suffered by the victims, but it proves it is never too late to hold an offender accountable for his crimes - it is never too late for justice to be done.
"The victims demonstrated remarkable strength and courage in coming forward.
"It is hoped this verdict will send out a strong message to offenders that the Metropolitan Police Service will pursue allegations no matter how long ago the incidents occurred."
Related Internet Links
The BBC is not responsible for the content of external sites.